SYNOPSIS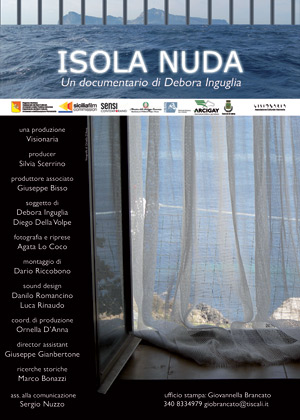 In 1939 in Catania a group of about 40 homosexuals were first arrested and then questioned and subjected to a series of humiliating corporal inspections based on scientific suppositions that from the end of 19th century on tried to define homosexuality as a pathology, recognizable through particular clinical exams such as the analysis of the anal and genital form.
The 46 Catanians, chained and crowded together like guilty criminals of a crime to themselves still unknown, were interned in the penalty island of Ustica.
In the meantime, not only in Catania but all over Italy an increasing number of Italian homosexuals were being interned in various penalty colonies to control what was considered to be a danger for public morality and a threat against the fascist plan of creating a new man totally devoted to his family and the fascist regime's values.